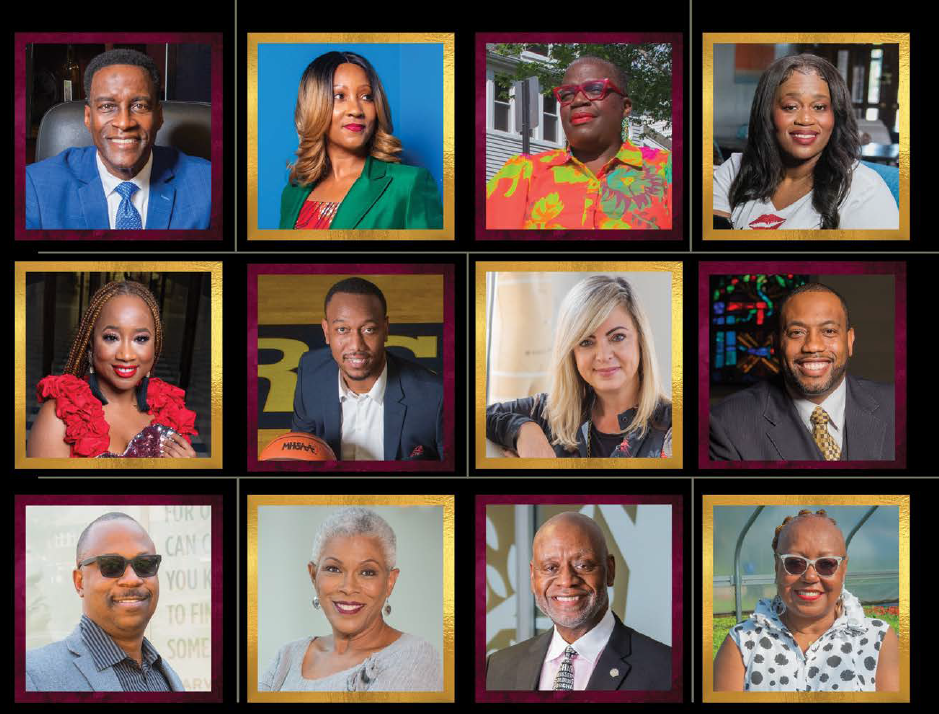 Posted on January 20, 2022 by jhcfadm
The James H. Cole Legacy Foundation, in collaboration with James H. Cole Home for Funerals, decided to shine a light on our Detroit, Michigan community by honoring the heroes, particularly frontline and vital workers, whose relentless efforts kept the city safe throughout the pandemic. As a response, we created Love Thy Neighbor, an effort that recognizes and honors our Heroes' incredible accomplishments.
We decided to develop an annual calendar – which has become something of an annual tradition for James H. Cole Home for Funerals – that honors the people in our community who have gone above and beyond to aid others.
Creating the Heroes Calendar
Choosing who to put on the calendar was a difficult task in and of itself, especially given the large number of people to consider. Our internal staff compiled a list of individual's and information to present their stories. Our photographer, Annistique Photography, met with each person in a private location of their choice to take the best photographs possible while maintaining personal comfort and following state safety regulations.
Honoring Our Heroes
The James H. Cole Legacy Foundation intends to keep this calendar tradition going to recognize people across Detroit who work persistently to make everyone's lives a little bit simpler. We have no words to express our gratitude to these unsung warriors.
Want to see what's on the inside? The list of our 2022 heroes is below. We sincerely appreciate your service and the genuinely extraordinary things you accomplish.
Rochelle Riley – Director, Arts and Culture, City of Detroit Author, Public Speaker
Mike Dorsey- Chairman of the Board of Directors, Esteemed We/Detroit Possible Elder, The Open-Door Church of God in Christ – Detroit
Natasha Lee Maxwell- Founder, Make Your Dreams Come True (MYDCT) and Being That Girl (That Girl)
Alison Vaughn – President and CEO, Jackets for Jobs
Kori C. Fields- Founder, High School Glam Suite, and Product Development Manager for The Lip Bar, Inc.
Paul Riser, Jr.- Platoon Leader, B.O.M.B. Squad Detroit
Jerry Ann Hebron- Executive Director, Northend Christian CDC, and Oakland Avenue Urban Farm
Jedonna Dinges – Member Grosse Pointe Park Citizen Advisory Board for the Grosse Pointe Police Department
Marvin Skipper – CEO Youth Are Bigger Than Life
Karen Buscemi- President and CEO Detroit Sewn, Inc.
Michael Williams- President and CEO Orchards Children's Services
Kenneth Donaldson- CEO, Black United Fund of Michigan
Looking for a Heroes Calendar?
Would you like to have one of our 2022 Heroes Calendars? Come visit us at either of our two locations to pick yours up (while supplies last). A digital PDF version of the calendar is also available and can be downloaded here. The calendar is absolutely free, our gift to the community.
Follow us on Facebook, Twitter and Instagram to stay up to date on our future James H. Cole Legacy Foundation efforts.
Posted in Latest News, Other