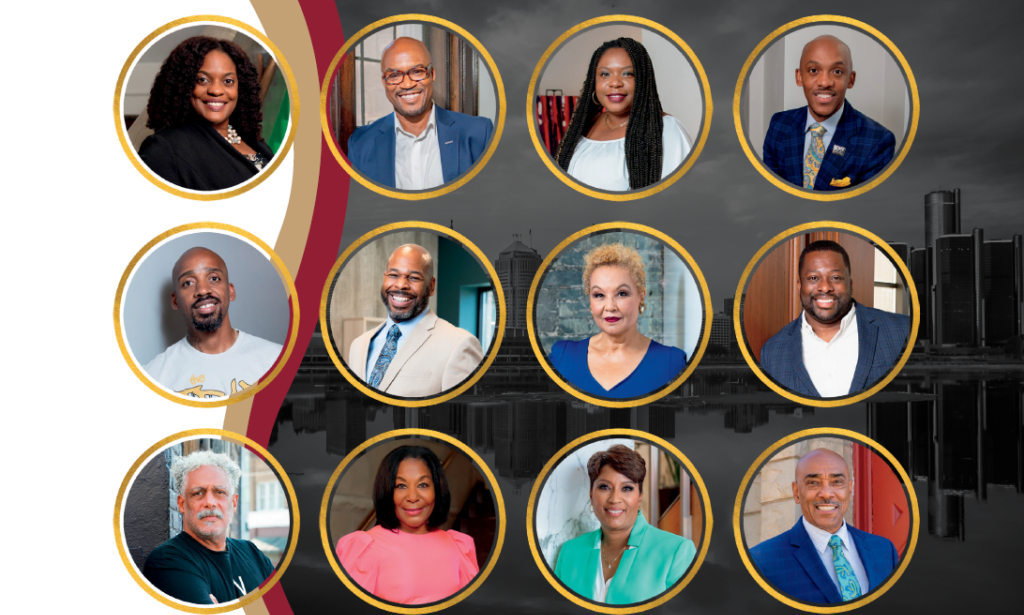 Posted on February 10, 2023 by jhcfadm
The James H. Cole Legacy Foundation is proud to announce that the Heroes & Hope Calendar for 2023 is now available! This calendar celebrates the brave and selfless actions of individuals who have made a difference in our Detroit community.
The James H. Cole Legacy Foundation, established during our centennial year, celebrates heroes in our community who are making a difference every day. The individuals featured in this year's calendar truly take this mission to heart.
Featuring Inspiring Stories
The James H. Cole Heroes Calendar for 2023 features 12 inspiring stories of everyday people who have gone above and beyond to help empower, promote leadership, and make their community a better place. From small business owners to authors and ordained ministers, these individuals have shown commitment and compassion in their positions. Each monthly spread includes a beautiful photo and a quote from one of these heroes, as well as important dates and events throughout the calendar year.
Honoring Everyday Heroes
The James H. Cole Heroes Calendar for 2023 is our way of shining a light on the inspiring individuals who make our communities a better place. These heroes may not always receive the recognition they deserve, but with this calendar, we hope to show them how much their actions mean to us all.
From mentoring women and children, to being an arts advocate for BIPOC women, to encouraging health and wellness as a lifestyle, the 2023 heroes featured on our calendar are listed below. We thank them for their daily dedication to serving their community members.
RASHEDA KAMARIA WILLIAMS – Chief Empowering Officer, Empowered Flower Girl
KHARY K. TURNER – Executive Director, Coleman A. Young Foundation
ASIA HAMILTON – Entertainment Commissioner City of Detroit Founder and Director, Norwest Gallery of Art
DEXTER SULLIVAN – President Black Legacy, Advancement Coalition
JAMEL RANDALL – Owner, The Trap Yoga and Massage Studio
JOHN J. F. THORNE – Executive Director, Detroit Catholic Pastoral Alliance
DR. GENEVA WILLIAMS – CEO and Founder Dr. Geneva Speaks Book Author, Unleashing the Fabulous You
JUSTIN TURK – Chief Executive Officer, Livegistics, Inc.
IVORY "TREE" GRAVES – Owner Directions Salon and TV Lounge, Founder, Love Only, Inc.
VIVIAN ROGERS PICKARD – President and Chief Executive Officer, Pickard Group, LLC
MICHELLE L. REAVES – Executive Director Detroit Area Pre-College, Engineering Program (DAPCEP)
REV. JAMES A. WOMACK, MD – Retired Anesthesiologist /Ordained Minister / Philanthropist,  St. John St. Luke United Church of Christ / Plymouth United Church of Christ
Download Your Free Calendar Today!
Don't miss out on this amazing opportunity to recognize a great cause and be inspired by the amazing actions of everyday heroes. Download your free James H. Cole Heroes Calendar for 2023 today, or come visit us at either of our two locations to pick a printed calendar (while supplies last).
Follow us on Facebook, Twitter and Instagram to stay up to date on our future James H. Cole Legacy Foundation efforts. Looking to make a difference and get involved? View our volunteer opportunities available at this time or donate to the James H. Cole Legacy Foundation.
Posted in Uncategorized