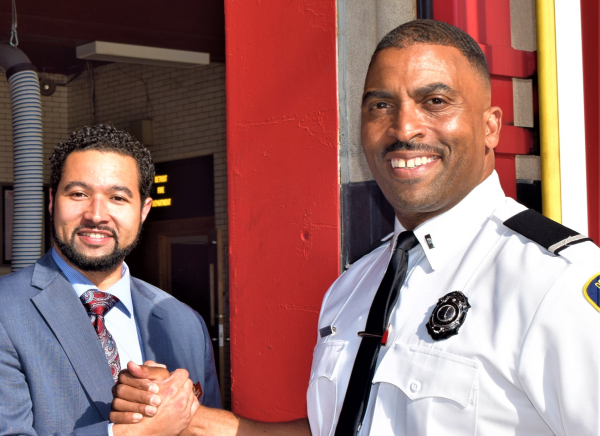 Posted on July 21, 2021 by jhcfadm
The James H. Cole Legacy Foundation once again activated our Stevie Award winning "Love Thy Neighbor" campaign across Metro Detroit with food donations to local firehouses.
Our "Love Thy Neighbor" program was initiated in 2020 with the mission of showing support for local students and appreciation for their neighbors' hard work serving the most vulnerable among us. 2020 efforts included donating 500 backpacks to students, providing more than 300 meals to front-line workers, and celebrating everyday heroes in the 2021 James H. Cole Heroes and Hope Calendar.
This June the Foundation continued campaign efforts by celebrating front-line workers once again by donating dinner for each shift at two firehouses near the two James H. Cole Home for Funerals locations – Engine 34 and Squad 5. Local food businesses Smokey G's Smokehouse and Buddy's Pizza were supported, being contracted as caterers for the four straight days of meals.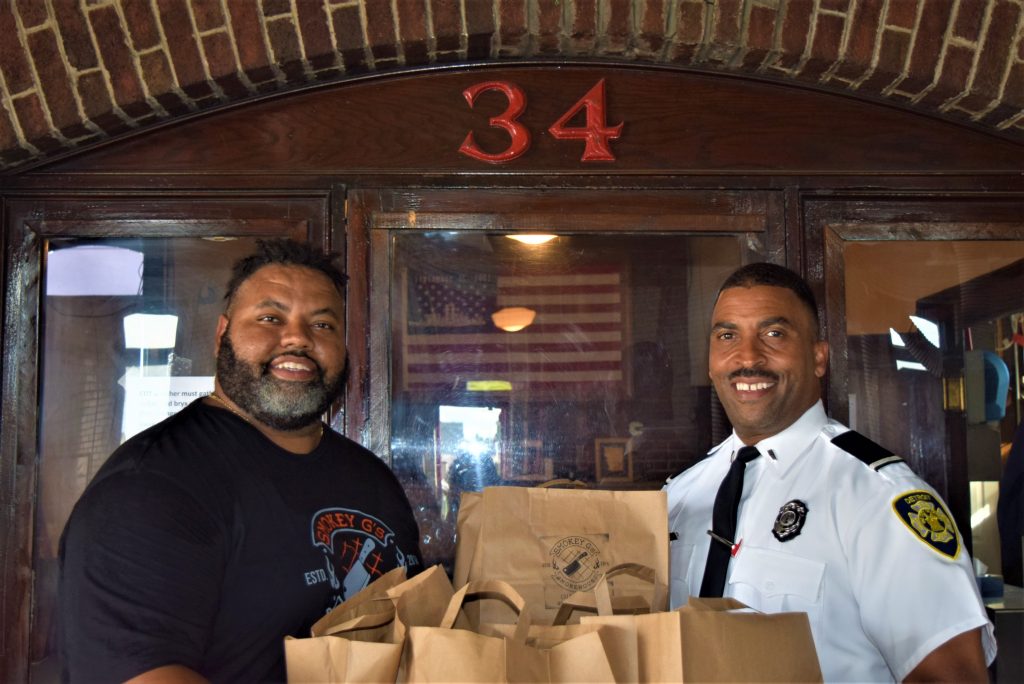 The firehouse staff was thrilled to be relieved of their cooking duties for the night, were extremely gracious, and said "the food was great". Next up for the campaign is the annual James H. Cole Legacy Foundation Heroes and Hope calendar featuring local everyday heroes, which will be out later in the year.
Posted in Donation, Events, Programs & Initiatives