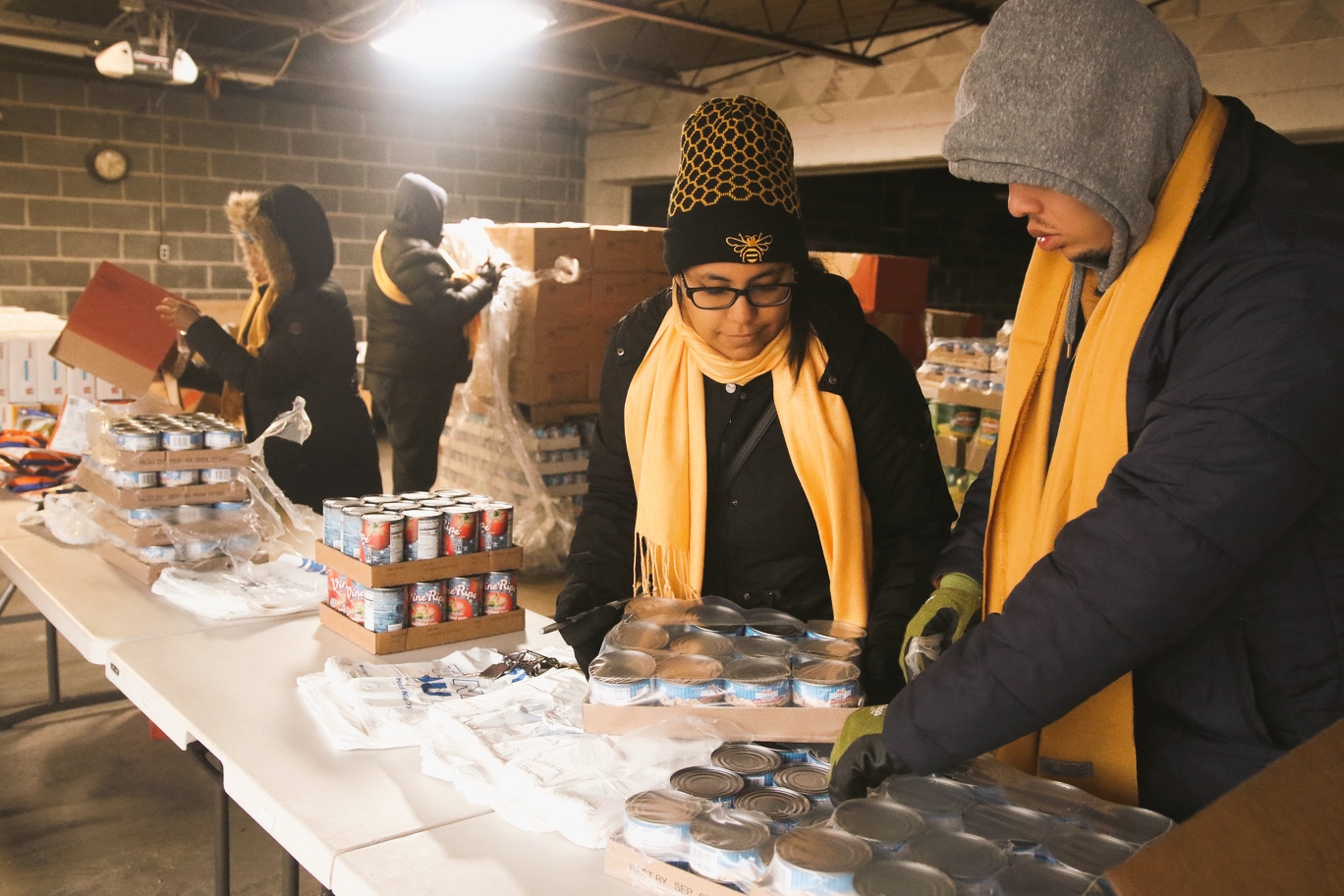 Posted on January 12, 2022 by jhcfadm
The James H. Cole Legacy Foundation in partnership with the Youth Are Bigger Than Life organization hosted a relief effort for Detroit residents on December 18 where they welcomed nearby residents and community members at their James H. Cole Home For Funerals West Grand Blvd. location.
Attendees braved the snow and rain to stop by to pick up food packages that were delivered right to their vehicles by one of the many volunteers adorned in scarves in the James H. Cole signature gold color. Beyond the event attendees, food donation packages were also distributed to several organizations and neighbors such as Detroit Rescue Mission, Canine Companions Rescue Center, and residents of Young Manor. In all 500 boxes were distributed.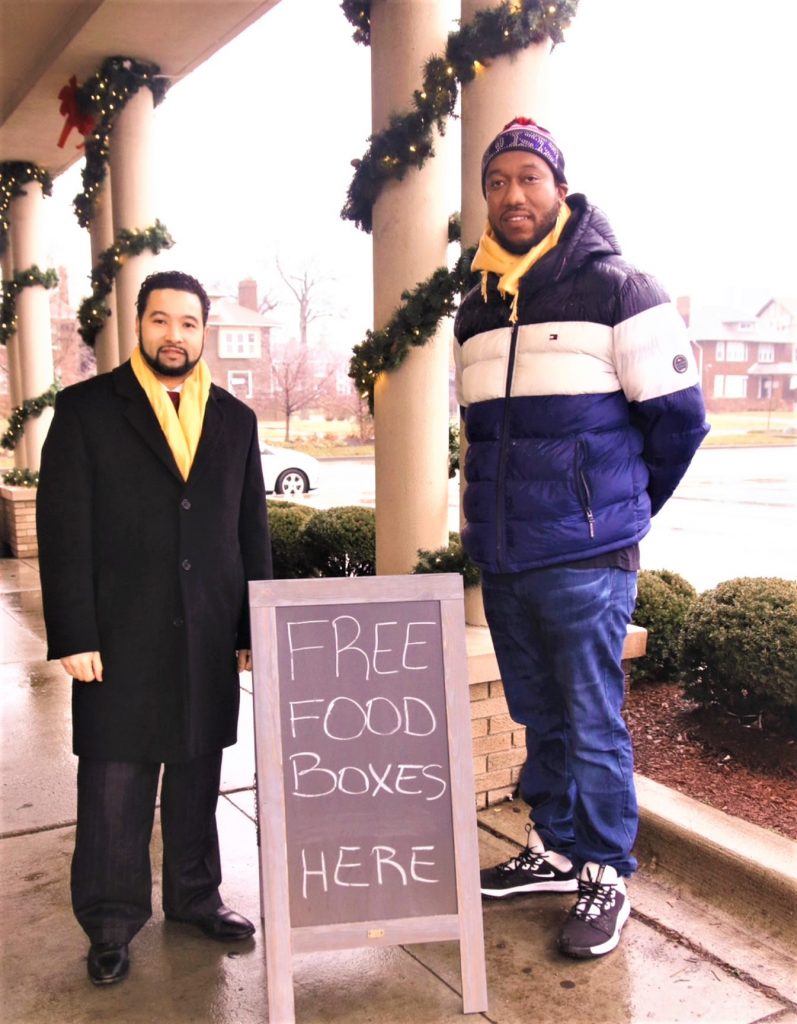 The event partner, Youth Are Bigger Than Life, is a non-profit organization founded by former Eastern Michigan University and Pershing High School basketball player Marvin Skipper six years ago. Skipper and the organization are dedicated to assisting youth identify with their personal strengths to develop a successful future and offer a range of different services such as educational and recreational field trips, tutoring, academic and financial workshops, healthy meal planning, and mentorship. A loyal Pershing "Doughboy," Skipper regularly hosts food giveaways to help citizens living near his east side high school, and this collaboration with The James H. Cole Legacy Foundation is his first west side endeavor. "This relief effort is all about giving back to the community," said Marvin Skipper. "Many people are struggling out there and we want to do all we can to make it easier for them. So don't be afraid to come out. All are welcome!"
"My family and I established the James H. Cole Legacy Foundation in 2019 as a way to commemorate our 100-year anniversary, and to thank the community for its continued support" states Antonio Green, Foundation president. "The Holiday Food Giveaway is an initiative of the Foundation's "Love Thy Neighbor" program, which identifies community "neighbors" that may need a helping hand," Green continues. The program has more in store for 2022 to assist our neighbors and show our appreciation.
To keep abreast of the Foundation programming be sure to visit our site often, and to learn more about Youth Are Bigger Than Life visit www.youtharebiggerthanlife.com.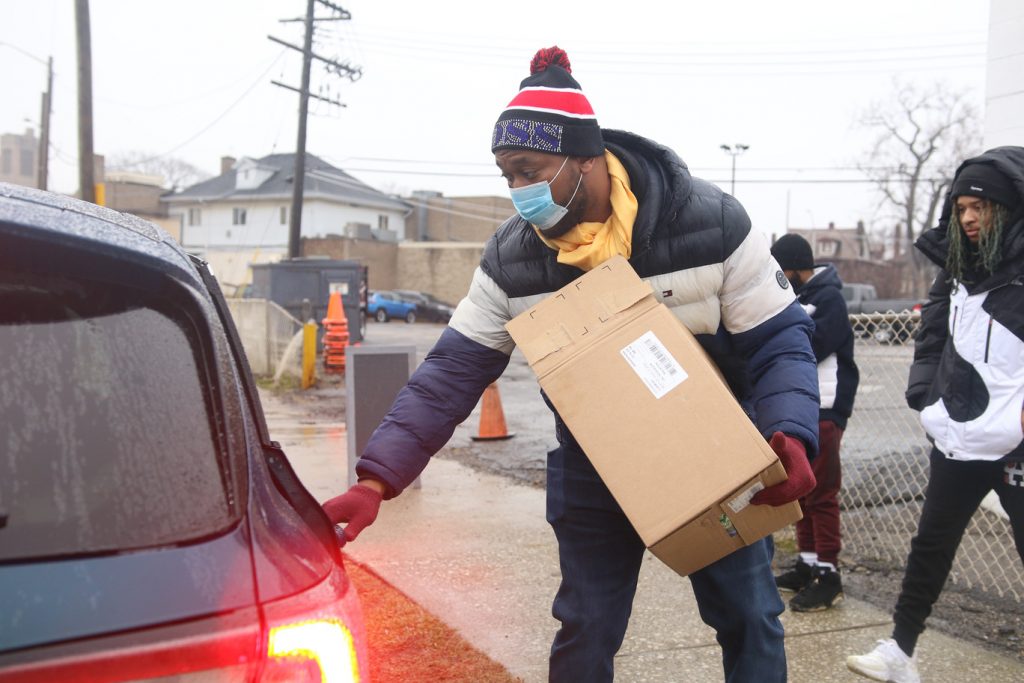 Posted in Events, Programs & Initiatives